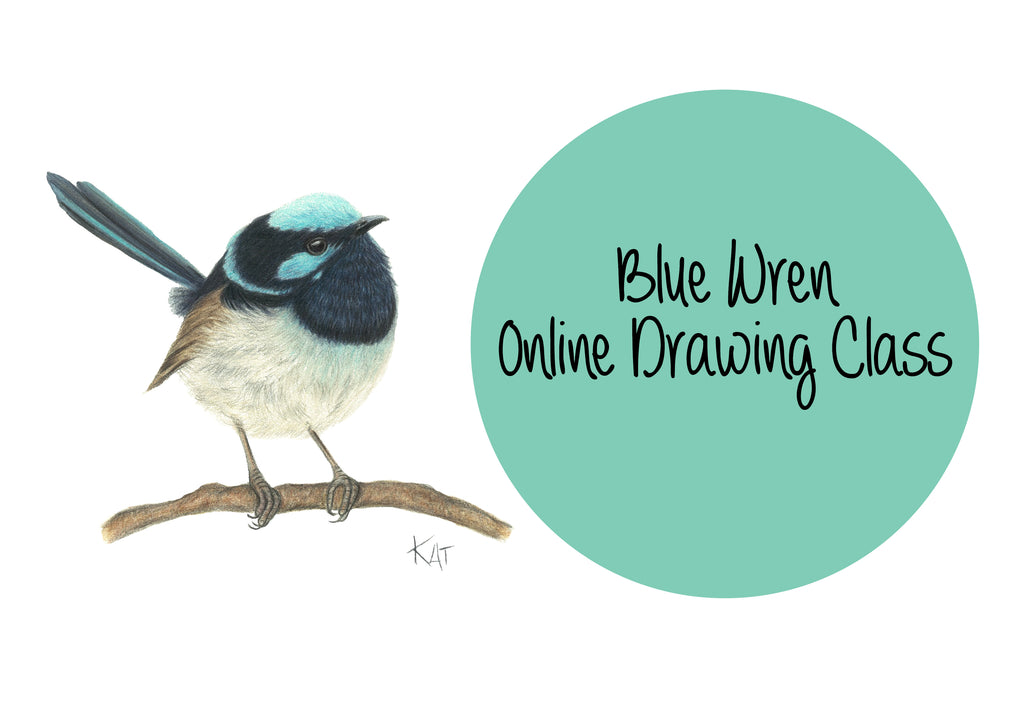 Katherine Charlton Art
Blue Wren Online Class
Learn how to draw a Blue Wren in Coloured Pencil from start to finish online.
This is an online class only, delivered via Zoom for 1 hour/week on a Monday from 5.30pm-6.30pm AEDT Australian Eastern daylight savings time in term One 2021. The duration of the course will be 6-8 weeks and will start on Monday 1st February 2021.
I will be drawing with you and guiding you step by step through from start to finish to complete your Wren. I will be available via email to answer any questions you may have along the way and provide feedback on your work. I will also hold a number of meeting sessions to purely respond to questions and offer support. 
Cost is $120/person for the full course (Please note this does not include materials)
A list of materials will be emailed to each student and links on where these can be purchased. Please allow 2 weeks for delivery to ensure you receive them in time for the beginning of class. Please note materials will cost approx $60 plus postage if purchased through the suppliers I have recommended.
Suitable for ages 10 through to adults and no experience is necessary. 
For students below the age of 16 it is recommended an adult set up the online class each week.
If a student misses a class or cannot attend for any reason the class will be recorded and emailed to the student.
Please ensure you can commit for the term before purchasing.
If you would like any further information please do not hesitate to contact me either through the website or you can email katcharly@outlook.com